Notice: Undefined offset: 0 in /services/webpages/p/e/perrychristian.org/public/plugins/attachments/attachments_for_content/attachments_for_content.php on line 827

Notice: Trying to get property 'created_by' of non-object in /services/webpages/p/e/perrychristian.org/public/plugins/attachments/attachments_for_content/attachments_for_content.php on line 827

Notice: Undefined offset: 0 in /services/webpages/p/e/perrychristian.org/public/plugins/attachments/attachments_for_content/attachments_for_content.php on line 828

Notice: Trying to get property 'catid' of non-object in /services/webpages/p/e/perrychristian.org/public/plugins/attachments/attachments_for_content/attachments_for_content.php on line 828

Details

Category: Preschool - Daycare


FEBRUARY 25 - 28 - BY APPOINTMENT ONLY.

All current contracts will end on May 31, 2019. Families with children currently enrolled are given the first opportunity to register for the upcoming Summer and school year by following these simple steps:
1) Review Handbook Updates and update registration forms. (Watch for registration instructions in your e-mail beginning February 18. Handbook updates and forms will also be available in the preschool office at that time.)
2) Sign up for a registration appointment for February 25-28. (Sign up sheets will be available beginning February 18.)
3) At your registration appointment, complete contract(s) and pay deposits to hold your child's spot. (A $25 deposit will be due per family per session. Accounts must be brought current and paid in full in order to register for Summer or Fall.)
Please contact the preschool office if you have any questions about registration (330) 477-3998.
Details

Category: Preschool - Daycare
There are forms necessary for various reasons within the Preschool/DayCare.
These include: 
Parent Handbook
Child Medical Statement
Child Medication Form
School Menu
Current Preschool Newsletter
Employment Application
These can be downloaded from below.
Details

Category: Preschool - Daycare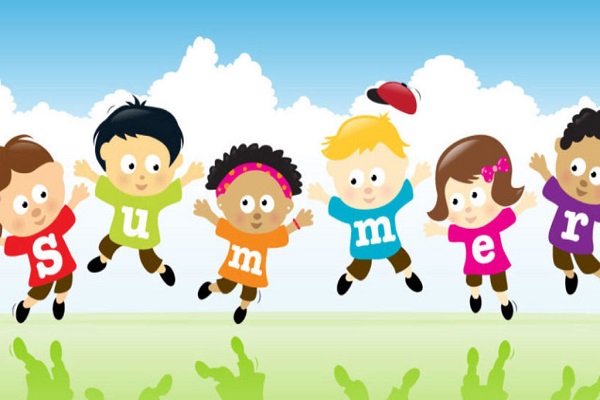 Monday-Friday; 6:30 a.m.-6:00 p.m. 
Minimum of 2 days per week required.


We are excited to offer a theme-based Summer Fun Program for children age 3 through 11.  Following a format similar to Vacation Bible School, children will participate in daily bible lesson, arts & crafts, games & recreation, food activities, and much more.


Field Trips (ages 4 thru 11) 
Based on their contracted schedule, children will be assigned to a field trip group and will have the opportunity to go on weekly field trips (bi-weekly for 4 yrs-Kindergarten).  Children age 4 through Kindergarten will be assigned to Mondays or Tuesdays and children just completing 1st-6th grade will be assigned to Wednesday or Thursdays.  Each child will receive a t-shirt to wear on these trips.  Planning is underway.  Included in our field trip schedule this summer:
Urichsville Water Park
Hall of Fame Lanes (Bowling)
Cinemark Movies 10
Boettler Park
Chuck E. Cheese 
Massillon Recreation Center

Swimming Trips & Water Days 
Throughout the summer, we will have scheduled water days for each age group.  School-age (completed 1st-6th) will swim at Perry Natatorium.  Swim days are scheduled on Monday and Tuesday afternoons in June.

"In-House" Events 
Additional activities and presentations are scheduled throughout the summer on various days of the week to provide opportunities for the younger kids as well.   Some of our past "in-house" activities include visits from the ice cream truck, movie days, special presentations and theme events (Fourth of July Picnic, Superhero Day, 50's Sock Hop).